A family farm built on heritage and values...
In 1790, our farm was established. Though the farm has changed hands a few times since then, the passion for farming, stories and a simpler way of life have continued to be passed down from generation to generation. We specialize in grass fed beef and free range eggs. Our mission is to connect sustainable agriculture practices, our family history, and our customers by sharing the family farm experience and serving as an example of healthy land stewardship.
We pride ourselves on raising our cattle as natural as possible and NEVER use steroids or growth hormones. All beef is USDA inspected & approved, dry aged to enhance flavor and tenderness, and vacuum packed to ensure freezer quality. If you haven't tasted the difference of grass-fed beef, visit our grass-fed beef page and browse our selection of 10lb and 25lb beef boxes! Free Shipping straight to your door!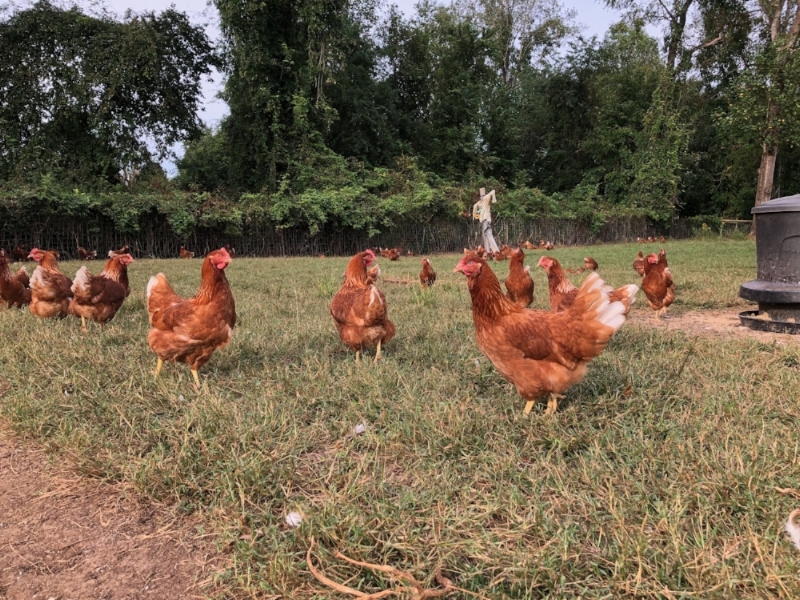 We raise Red Sex Link laying hens and offer free range eggs to both wholesale buyers and retail at local farmer's markets. We currently do not offer our eggs for sale through our website; however, if you are interested in purchasing our free range eggs and live in the area, pick-up is available at our farm. Please contact us today!
We raise Boer goats and Pygmy goats here at Old Holler Farm. Our goats are used mainly for reproduction; however, we also consider them an extension of our farm staff because they also help us clean fence lines and control weeds in our pastures...they prefer payment in the form of 'sweet feed'!
Old Holler Farm was established in 1790 by the Beck family...George Washington was President, post offices didn't exist, and taxes were paid to your local church. William H. Beck, one of the original owners, still has a grave site on the farm with a headstone that reads ' 'Tis not all of life to live, nor all of death to die'. Since acquiring this farm, we have learned a lot about the history of Old Holler Farm and its' ties with the R. J. Reynolds Tobacco company, Winston Salem, the Great Wagon Road, and the Memorial Industrial School, which is a National historic landmark...